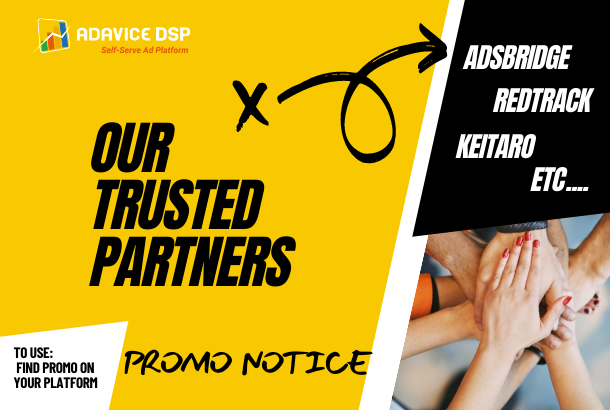 Meet Our Trusted Partners
A list of trusted tracking platforms with a special promo.
Precise data results are essential for successful analysis and further correct decision and money making. What helps us and many others is the use of tracking platforms. Below you may find a list of our trusted partners in the field, tracking platforms. You can learn more about types of tracking and how it helps your campaigns here.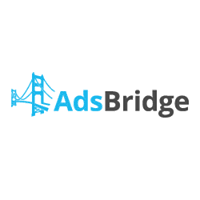 Launch winning ad campaigns in minutes and maximize your revenue using groundbreaking Adsbridge tracking technology. Monetize your traffic effectively and track costs across all channels. Available:
- Split testing;
- Landing page builder;
- Link tracker;
- Conversion tracker;
- PPC tracking;
- Pixel tracking;
- Ad tracking;
- URL rotator;
- Hide-referrer & hide-funnel;
- Fraud-Guard.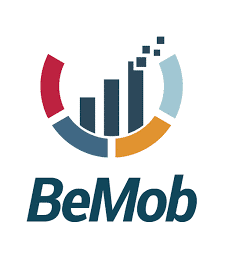 Bemob is an Ad Tracking Software for Media buyers and Affiliate Marketers.
Ultimate Features include:
- Seamless redirects;
- No traffic loss;
- Advanced rules and targeting;
- Fraud Protection;
- Automatic Optimization;
- Flexible Workspaces;
- API-Integrated Traffic Sources;
- Multi-funnel Tracking;
- Customizable Settings;
- Multi-language Interface and Support.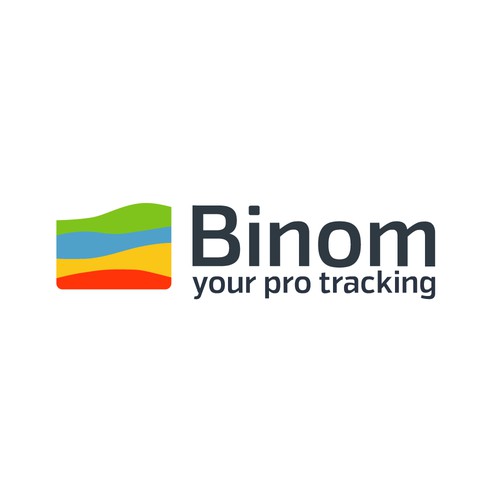 Binom is a self-hosted tracking platform. It is the leader in click-processing and report-building speeds.
Platform's main goal is to save you time!
- A license cost that does not depend to the amount of traffic you send;
- Handles millions of clicks per day;
- Click processing time is 5 ms under any server load;
- The highest speed of report generating on the market;
- Group Campaign Reports;
- Large-scale automated updates every few month;
- The fastest and most convenient user interface;
- Flexible multi-user system with different access rights;
- The average response time of our support is 2 minutes.

Keitaro is a universal traffic arbitrage and CPA marketing tracker.
With Keitaro you can:
- Work without cookies;
- Dynamically replace content with JS and PHP;
- Park domains and automatically issue certificates for them;
- Load local landing pages through the interface and open them without redirects;
- Automatically pull up expenses from Facebook;
- Distribute traffic using filters: GEO, browser, device and much more;
- Connect sites on other servers and hosting to the tracker;
- Create users with different levels of access;
- Build reports using 30+ different metrics to determine the effectiveness of advertising campaigns.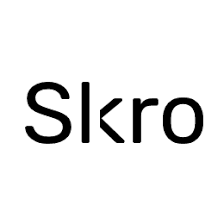 Skro is an online ad tracker for affiliate marketers and media buyers.
Features include:
- Real-Time Stats;
- Cookieless Tracking;
- Facebook Conversion API Integration;
- Shopify Integration;
- Multi-Cost and Payout Tracking;
- Pre-Filled Templates;
- Custom Domains With SSL;
- Multi-Step Funnels;
- Multi-Currency;
- Multi-Dimensional Reporting;
- Multi-User Access;
- Redirect Methods;
- Conversion Log.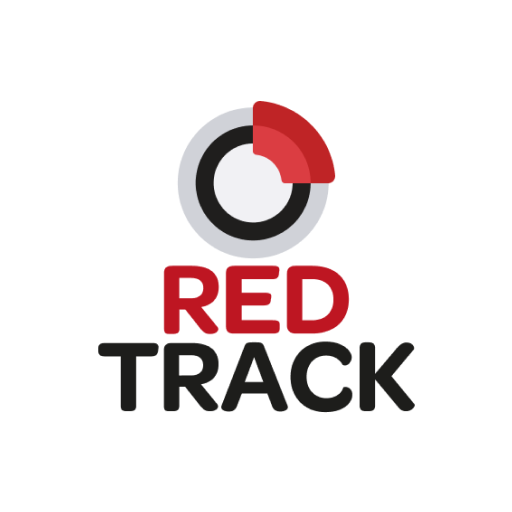 Redtrack is the industry-leading ad tracking and conversion attribution solution trusted by media buyers and affiliate marketers to increase efficiency and revenue.
Redtrack provides solutions to your problems:
- 150+ one-click integrations;
- Auto-optimization;
- Real-time alerts;
- 20+ API integrated traffic sources;
- Real-time reports based on raw data;
- API;
- Tools for team work
Robust SaaS solution handles billions of events per month, providing real-time data and insights to affiliates worldwide at a low cost of ownership.
If you are a member of the mentioned platforms, you may find a nice bonus over there on some of the platforms. Terms and conditions apply.
We will be glad to see you on our Adavice DSP platform :)