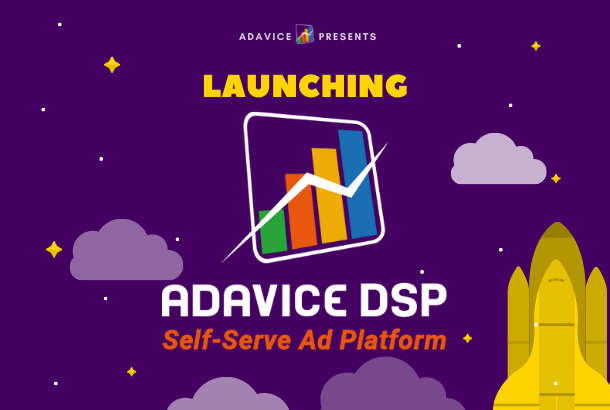 Achievement Unlocked: Adavice DSP - a Self-Serve Ad Platform
Adavice Media launched a highly anticipated product - Adavice DSP.
Hello media buyers!
ADAVICE DSP was created for Marketers by Marketers.
Adavice DSP works with push, native, banner, video and pop traffic and it's got tons of traffic for many different GEOs.
But before we move along, let's take a bit to learn some of our story as Adavice DSP.
Being a marketing agency first (which we still are, check us out here), we started buying push & native traffic in 2018. Since then, we have faced marketing challenges, great and not-so-great platforms (you name it - we probably worked with it). We learn every day what a good DSP should have and should not.
In 2020, we realised that we want and, more importantly, have the tools to create a DSP suitable for advertisers like ourselves, who seek simple & effective marketing opportunities.
It took a lot of thinking, planning but today, Adavice DSP is a global self-serve ad platform designed to meet your traffic needs.
Adavice DSP works with all popular verticals:
finance,
forex,
e-commerce,
mainstream dating,
nutra,
sweepstakes,
betting,
gambling.
On a daily basis our Adavice DSP team members are available for consultation and to share experience. We enjoy getting to the bottom of each of YOUR campaigns to make the conversion rate better and bring more profit to you. Our team is sure that our experience will be useful not only to beginners but also for experienced folks.
Adavice DSP team can help not only with the set up and optimisation process but also let you know the insights and advice on the creative part.
In the fast-paced world of digital marketing, our primary goal is to establish long-term relationships with our partners. We serve as an intermediary between advertisers and publishers. Are you an advertiser seeking traffic for your offers or a publisher looking for ones? Hit us up at support@adavice.com!