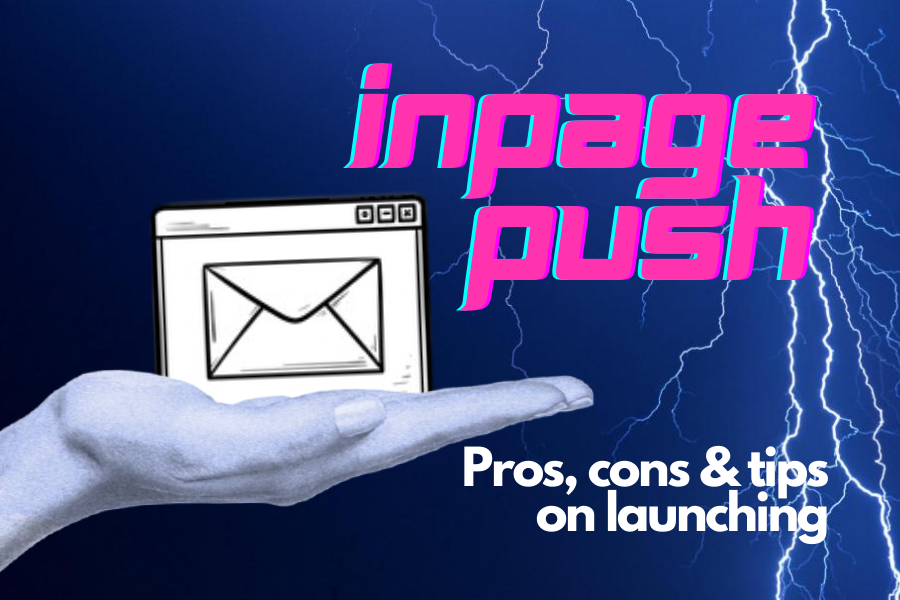 In-Page Push - is it Worth it? Find Helpful Tips and Escalate Your ROI
What are those, how are they different from classic push, what are the advantages and why it works.
Aside from classic one there is another popular type of push ad. These are so-called inpage or web push.
They are shown on the website page and are perfect for targeting IOS users. In contrast with classic push, users don't subscribe to receiving such notifications.
Can you notice the difference?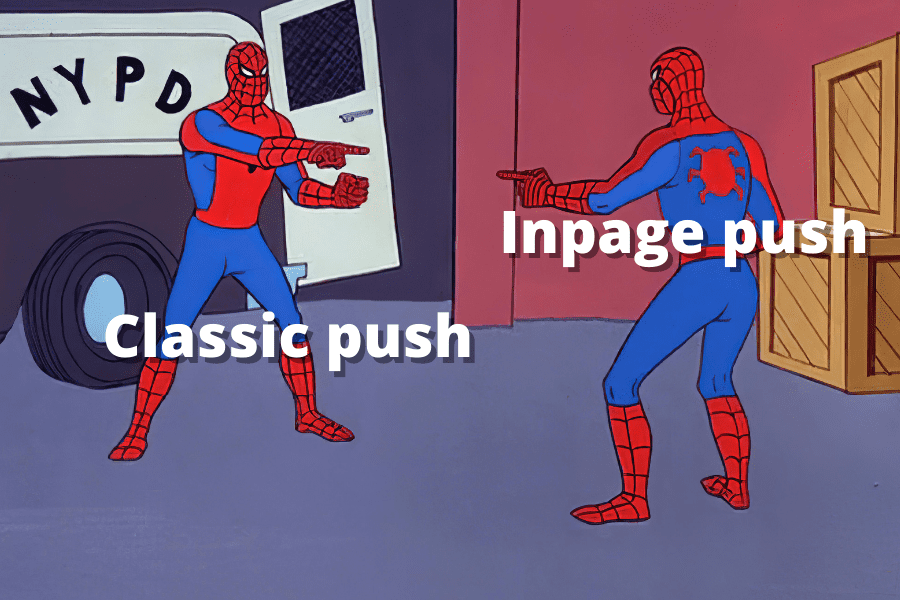 Ok, jokes aside, inpage push is a completely unique ad category! It is easy to tell the web from regular push notifications apart. Let's see the specifics in detail.
How does it work?
Unlike classic push that shows on the user's device screen, inpage displays on a visitor's web-page. When scrolling online you can spot something like this: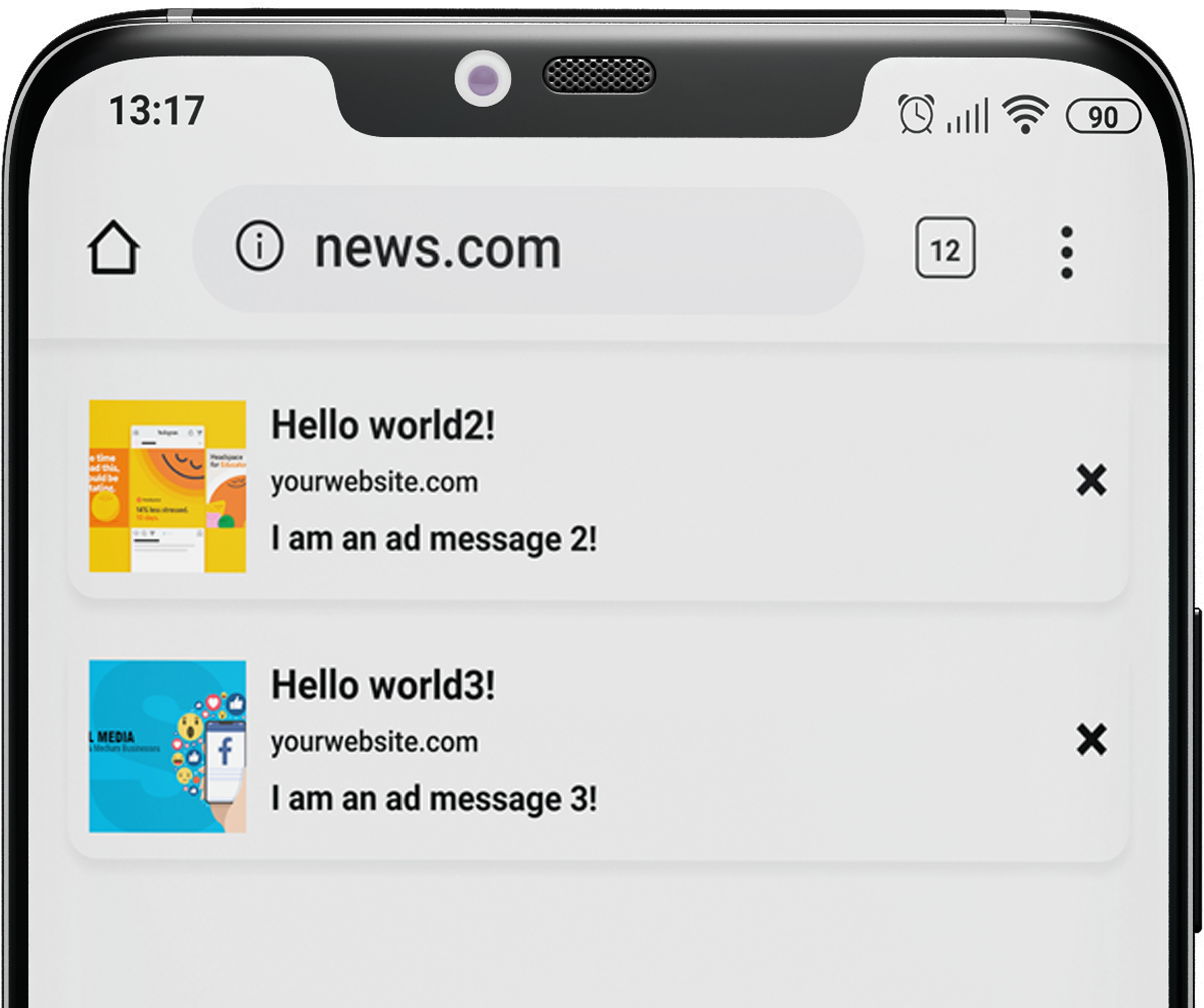 According to statistics, users more actively interact with web notifications. The content online may seem more smooth and thus less irritating.
Available on all devices, including IOS, inpage push notifications are an interesting and effective format to increase your campaign's effectiveness!
What are the pros?
So, here is why you have to try inpage push:
1) Simple creation procedure (with customized icons and texts);
2) Targeting all devices + IOS (regular push doesn't has it!);
3) Reaching a fresh online audience - get the newest users when they are scrolling on the web at this particular moment!
4) CPC-based - unlike natives and banners where you worry about CTR, here you pay for clicked users);
5) High CR for most of the verticals!
Speaking of the cons..
On the other hand, inpage push traffic volume is less than classic one, but it compensates with high CTR that is not inferior to others.
As a relatively new ad format traffic volumes vary from geo to geo. Feel free to try out big and smaller destinations to test all of the inpage push features!
Tips on launching
Consider this when launching inpage push campaign:
1) The best-working verticals are:
Sweepstakes
Gambling
Finance (Forex, Crypto etc)
Betting
Nutra
Dating
2) Choose specific sources when creating a push campaign - contact our team for additional details!
3) Use bright icons relative to your offer and catchy headlines!
4) Get all of it with Advanced targeting options (browsers, devices, OS, etc)
5) Optimize based on results
Send over a story to us at support@adavice.com on how inpage push improved your results and receive a treat from our team!