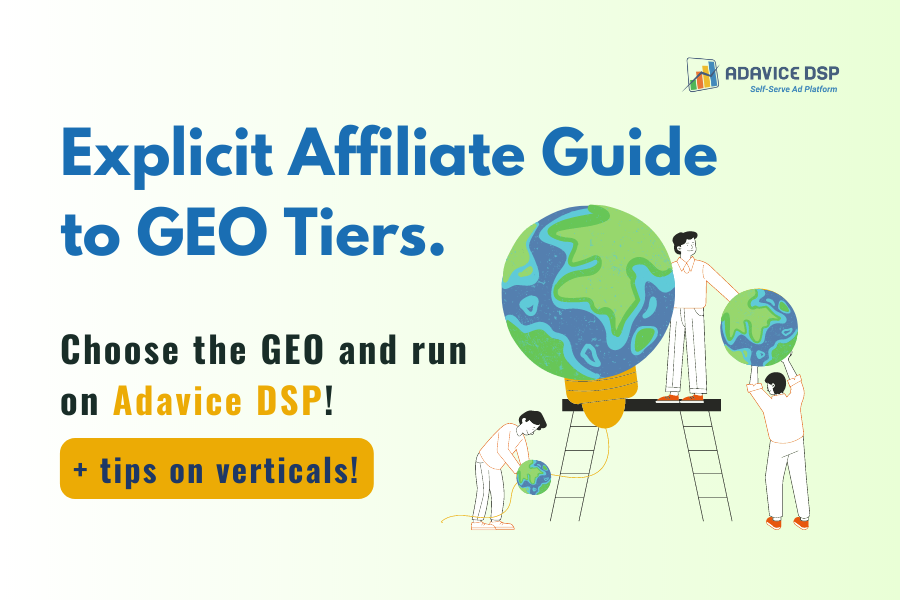 How to Choose a Top-tier Geo for Your Campaign? Tiers 1,2,3 Explained
Adavice DSP experts explain Tiers and help to choose the GEOs for your campaigns! + Verticals recommendations
Tiers: definition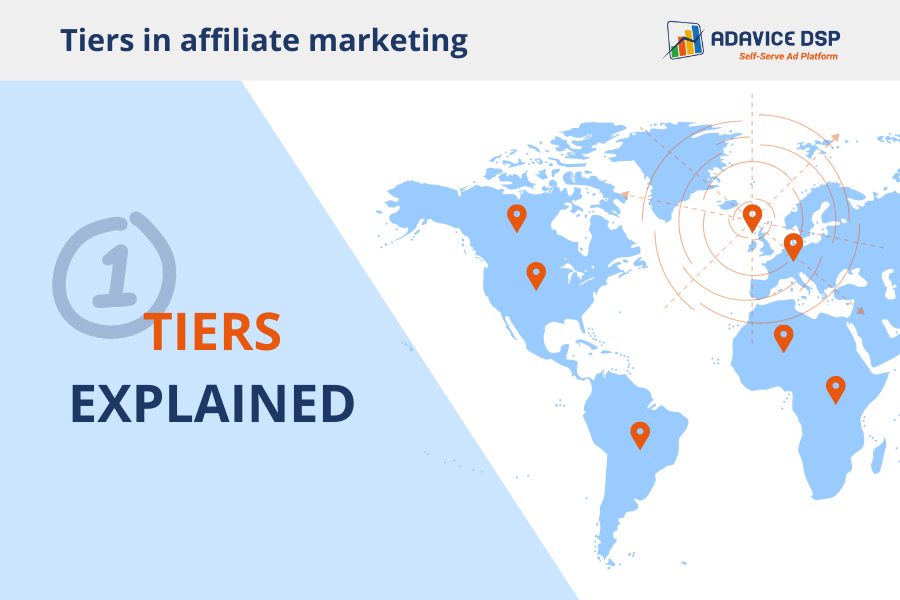 GEO-targeting is very important in all affiliate marketing verticals. By applying GEO-targeting you are able to reach the users interested in your offer in a specific country. These settings are vital for planning the strategy of your advertising campaign.
To make the process easier, structurally GEOs are classified into Tiers. These so-called groups of countries are combined based on similar factors, such as:
- location
- language
- level of economy
- legal regulations
- societal factors
As a result, you can target 3 groups of countries: Tier 1, Tier 2, and Tier 3. Countries that are marked in Group 1 have the highest economic and financial levels. Correspondingly, countries in Group 3 have lower economies compared to Tier 1 representatives. We will touch upon the GEOs and their specifics later in the article.
You may also find Tier 4 mentioned in the other sources and affiliate communities. This is a group that may be formed out of the Tier 3 category, presented by the countries with unstable environments thus making it harder to promote in them.
Geos & Tiers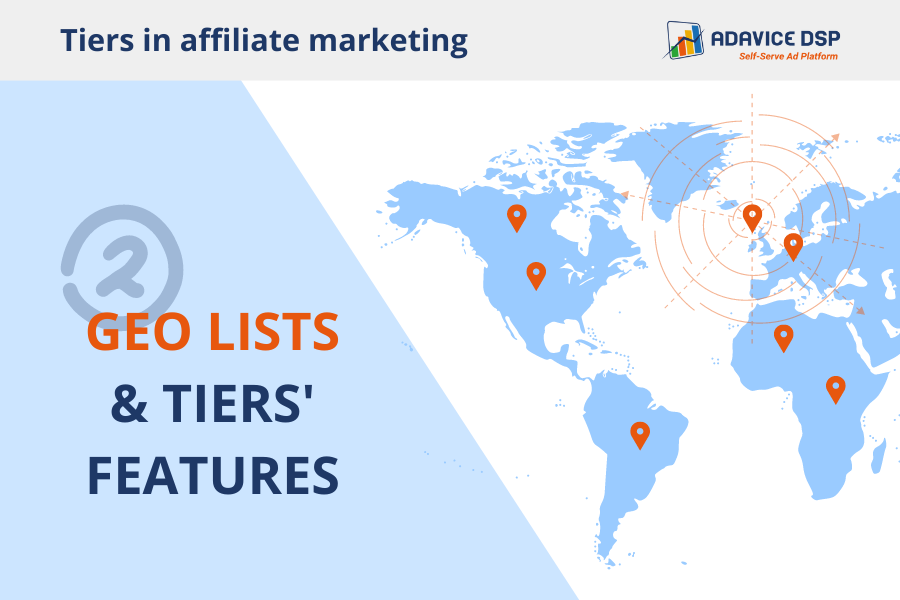 It is time to take a look at Tiers and discuss their main characteristics!
Tier 1
Most English-speaking, Western European, and Scandinavian countries belong to Tier 1. They have a predominantly high economic level and higher income levels compared to other Tiers. Here are more characteristics of Tier 1 countries:
- Languages: English, German, French, Italian, Spanish, Norwegian, Dutch, Swedish, Finnish, Danish
- Higher levels of content regulations
- High technological level
Tier 1 countries
United States
Great Britain
Ireland
Canada
Australia
New Zealand
Germany
France
Italy
Spain
Belgium
Netherlands
Switzerland
Luxembourg
Denmark
Finland
Norway
Sweden
Tier 2
You will find the rest of the European countries, Asian and developing African countries in the Tier 2 list. This group can be characterized by a lower economic level than Tier 1, thus users have smaller spending potential. Nevertheless, the technological level of Tier 2 countries is rather high, with active online payments and device adaptation.
With qualities similar to the Tier 1 segment but with lower competition level Tier 2 stays in the affiliates' favor. Some of the characteristics of the Tier 2 GEOs:
- Languages: various European, Asian, and African languages (check the GEO)
- Medium levels of content regulations
- Medium/High technological level
Tier 2 countries
Iceland
Cyprus
Greece
Portugal
Luxembourg
Czech Republic
Slovakia
Slovenia
Romania
Ukraine
Turkey
Iran
Israel
Kuwait
United Arab Emirates
Qatar
Saudi Arabia
Egypt
Uruguay
South Africa
Mexico
Colombia
Argentina
Brazil
Puerto Rico
Japan
China
Hong Kong
Indonesia
Singapore
Thailand
Malaysia
Fiji
Tier 3
You can find all the countries that did not fall into Tier 1 and 2 in the Tier 3 Group. Among the advantages of Tier 3 is the smallest competition among all the GEO Tiers and the smallest traffic prices. Some advertisers prefer Tier 3 Group due to its lighter content restrictions which allows it to run a bigger variety of offers.
Economical and technological levels are lower if compared to Tier 1 and 2. However, in the past few years, the situation has significantly improved, opening the possibilities of running technologically advanced offers in these GEOs.
Tier 3 countries pay off with the huge amount of traffic and comparably low prices. This traffic combo makes it perfect for both affiliate professionals and beginners!
Main features of Tier 3:
- Languages: Middle Eastern languages, African, and many more (check the GEO)
- Various levels of content regulations (mostly small)
- Low/Medium technological level
Tier 3 countries
Afghanistan
Armenia
Azerbaijan
Pakistan
Turkmenistan
Uzbekistan
Georgia
Iraq
India
Kazakhstan
Albania
Belarus
Croatia
Hungary
Poland
Liechtenstein
Macedonia
Latvia
Lithuania
Estonia
Algeria
Botswana
Ghana
Kenya
Congo
Sudan
Mozambique
Nigeria
Tunisia
Zambia
Zimbabwe
Somalia
Mali
Chad
Madagascar
Bangladesh
Cambodia
Barbados
Bolivia
Chile
Costa Rica
Paraguay
Uruguay
Venezuela
Peru
Laos
Korea
Philippines
Taiwan
Vietnam
Tiers: Pros & Cons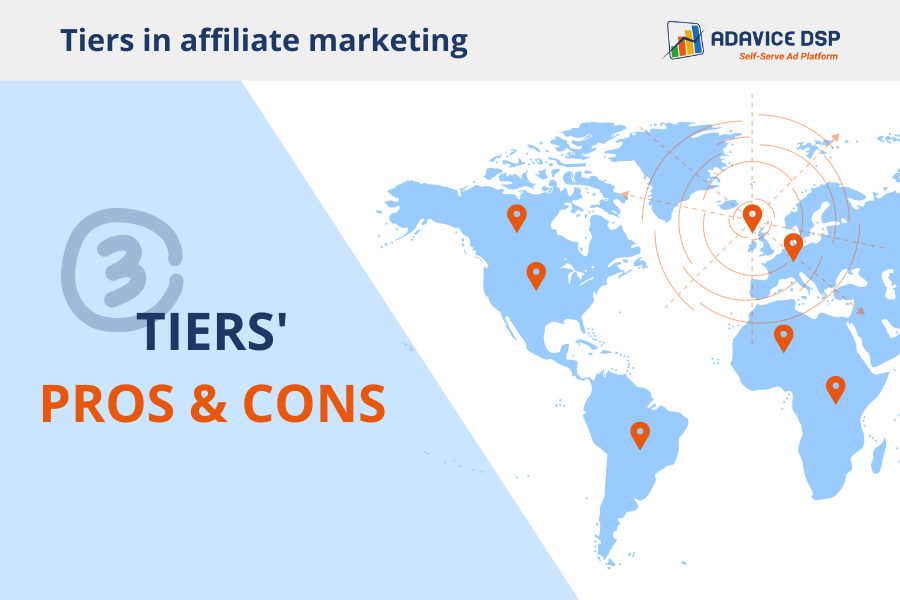 Before launching the campaign it is necessary to plan all the main settings, including geographical location. Take a look at the Tiers' advantages and disadvantages to decide on the campaign's GEO.
Tier 1:
| | |
| --- | --- |
| Pros | Cons |
| Variety of traffic sources | Big competition |
| Variety of offers | High traffic prices |
| High payouts | High levels of content regulations |
| English-speaking users | Quickly changing trends |
Tier 2:
| | |
| --- | --- |
| Pros | Cons |
| Cheaper traffic prices (compared to Tier 1) | Lower profitability (compared to Tier 1) |
| Big traffic volumes | Lower traffic quality |
| Lower levels of content regulations (compared to Tier 1) | The necessity for creatives' and Landing's localization |
Tier 3:
| | |
| --- | --- |
| Pros | Cons |
| The lowest levels of content regulations | Low payouts (compared to Tier 1, 2) |
| The cheapest traffic prices | Lower traffic quality |
| Low competition | Lower conversion rates (CR) |
| | The necessity for creatives' and Landing's localization |
Importance of GEO-targeting
Why do affiliates need GEO-targeting? Setting the targeting of a campaign correctly from the beginning has a lot of advantages. Firstly, costs for testing are much lower compared with testing all GEO settings blindly. Secondly, it is time-efficient. There is an extra pro besides these two reasons. GEO-targeting helps show the offer in a certain area or country. Thus, by setting a GEO matching to the offer you get the relevant audience that understands the ad's language!
GEO-targeting is one of the elements of identifying your target audience. This irreplaceable skill will come in handy in every campaign you launch. Knowing your target audience is necessary for setting other campaign settings and optimization, as it allows you to know:
- their geographical location
- ad trends in the region
- language of the creatives
- attraction strategies
- economic status (income level)
Check the useful information on the target audience in the Blog.
PRO TIP: Optimization gets x10 times easier with Setting a GEO-targeting can work visa versa. You can choose an offer and match it to the GEO of your choice, using user-targeted creatives. Also, you can choose a GEO and make a new offer for it! Make sure to research the vertical trends in the selected location & promote the hottest ones 🔥🔥🔥
Choosing the GEO
We have prepared the essential tips to consider in order to choose the GEO!
1) Language
Check the countries' specifics with their official languages and use them when running the campaign. Many world countries speak their native languages, besides English, so make sure to match the GEO settings with the creatives' language.
2) Currency
Same conditions apply to the country's currency. There are plenty of places with different currencies and it is important to use the correct ones in the messages texts.
3) GEO-personalized creatives
Another method of appealing to the selected target audience is by using personalized creatives. Use the language and currency knowledge to create attractive ads, using local people's pictures, country symbols, and color elements.
4) Cultural insights
Cultural norms and insights play a big role in the interaction with the offer's target audience. Research in advance and check the GEO's news to keep up with the current trends.
5) Demographics
Keep in mind the country's demographics: the statistics on gender, sex, and nationality groups. All of this data is needed to be considered for setting the actual creatives for the local audience.
6) Seasonality
Last but not least, check the valuable information on the country's weather and seasonality. When promoting a seasonal offer, prepare to match the country's weather conditions and seasonal trends to run the campaign most effectively!
Tips on verticals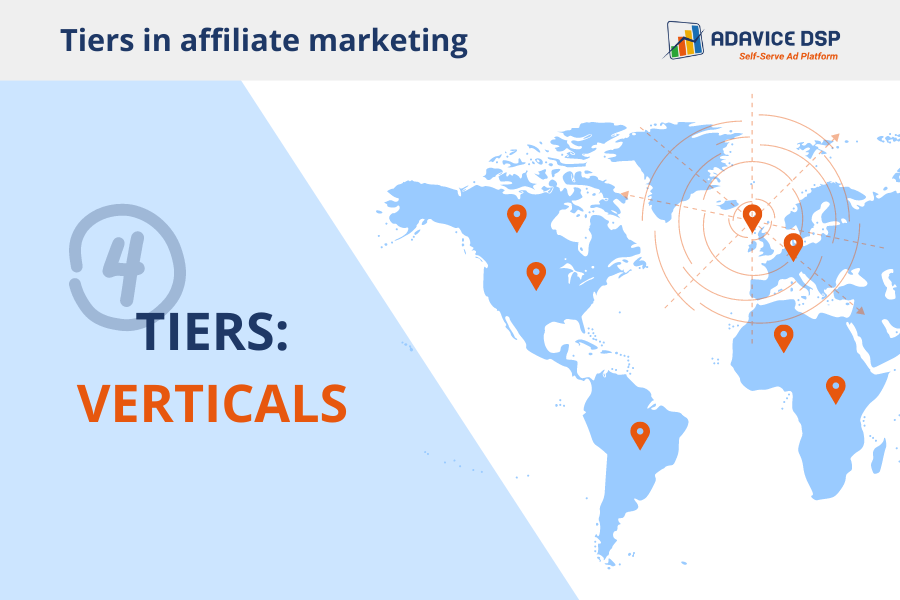 We've come to the last part, the insights on verticals and GEOs to run them in! How to choose the best-working vertical according to the location settings?
Take a look at the info collected by Adavice DSP experts. You will find the affiliate marketing verticals with the corresponding Tiers we advise starting with:
| | |
| --- | --- |
| Verticals | Tier |
| Sweepstakes | Tier 2, 3 |
| Finance | Tier 1 |
| E-commerce | Tier 1, 2 |
| Dating | Tier 1, 2, 3 |
| Nutra | Tier 1, 3 |
Check our Blog's Insights to find more info on the campaign's creation and verticals!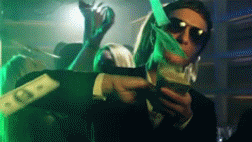 Subscribe to Adavice Blog to receive the freshest affiliate marketing insights! We are looking forward to your successful results with us at sales@adavice.com! See you soon!