All-in on Gambling Campaigns: Casino Offers Made Easy
Launch gambling campaign on Adavice DSP: helpful campaign and creatives settings for CASINO offers!
Gambling vertical
Welcome back! Today we'll cover the gambling vertical, specifically on casino offers, its advantages, and all the necessary tips for everyone who is launching campaigns on Adavice DSP.
The gambling vertical includes all offer types with online betting, various online games, and casinos where players may win a monetary prize. Online gambling platforms are popular in mostly all countries around the globe and the market's revenue grows every year. Such popularity makes the gambling vertical perfect for affiliates to start with!
Gambling offers include many subtypes such as:
- online casinos
- online games, slots
- online poker
- sports betting
- esports betting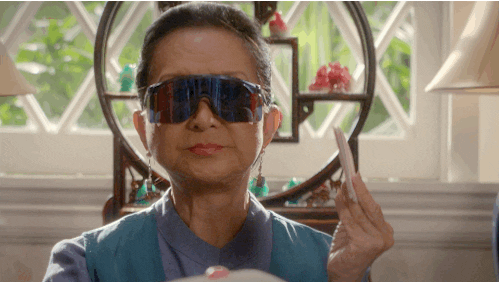 All of the gambling offer types are unique and need specific promotion strategies. Casino offers promote online gambling in online casinos and the affiliates usually get paid for the clicked users and/or performed actions on the landing page.
Only pros?
Let's take a look at the vertical's advantages and disadvantages. Overall, the niche is popular and prosperous but are there any pitfalls affiliates should be aware of?
Pros of casino vertical:
- Variety of niche categories: The above-mentioned types are just the tip of the iceberg. The gambling vertical varies from online games to sports betting and many more.
- Promising vertical: It is a gambling world and we are living in it! The casino vertical is solely based on entertainment and it doesn't seem to be going anywhere in the future. People are living off of the thrill and adrenaline that gambling brings and affiliates are gladly welcome to use it in their creative approaches!
- Good for a start: The gambling niche is easy to start with. You have to tick some boxes before launching, but overall gambling offers are easy to run in terms of creatives and GEOs availability compared to other verticals.
- Engaging & creative content: Promoting gambling has a lot of room for creative testing, from ad types to appealing text messages. This is the vertical where affiliates can gain advanced knowledge on creatives' testing.
Cons of casino vertical:
- Geo-restrictions: Some GEOs can have certain restrictions when it comes to promoting gambling. Be sure to check the restrictions with the advertiser and the traffic source in the given GEO before launching.
- Tricky user flow: The payment models may vary from advertiser to advertiser. Overall, the go-to action is a deposit from a user. This is the main factor that brings money to your advertiser. The more deposits they get, the more payout opportunities for you.
The cons come with their drawbacks. However, the traffic quality and carefully selected whitelists from our Team will help easily launch and optimize your gambling campaign 👍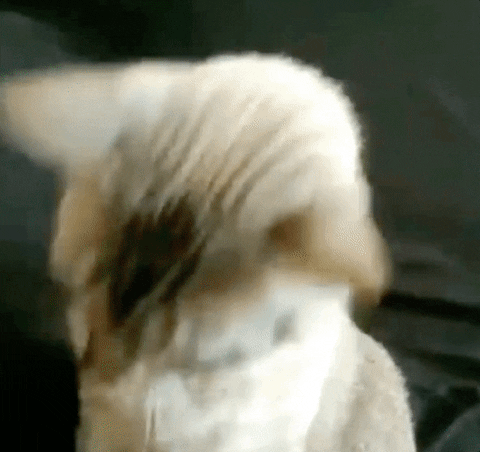 Know your player
Before discussing the creatives needed for the casino campaign let's briefly touch upon the gambling target audience. The important questions for the gambling user analysis are:
1) Gender and age categories
2) GEO and language targeting
3) User interests
4) Websites they usually go to
5) Personal goals in gambling (for example, quick profit)
6) Impulsivity factors (what makes users click on the ad and convert on the landing)
Check out the casino users' subtypes on the scheme below: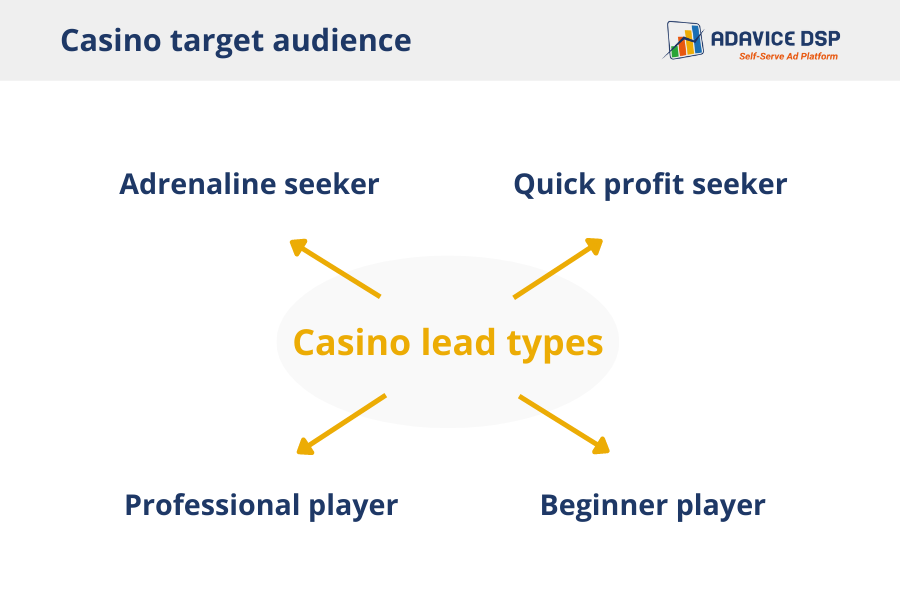 Understanding your target audience helps in a successful launch as well as in optimization strategies. Knowing what your potential leads like and how they act is the fundament for the campaign's future promotion.
Find out an in-depth target audience guide in our Blog!
Landings
Launching a casino campaign? Try looking for landings that match such requirements:
1) Attractive and colorful design
2) Big and clear text on the landing
3) Visible CTAs
4) Interactive/catchy details
5) Bonuses for new players
Take a look at the landings examples below: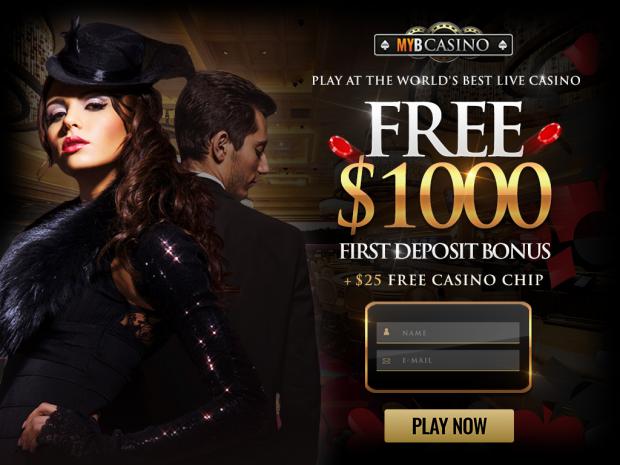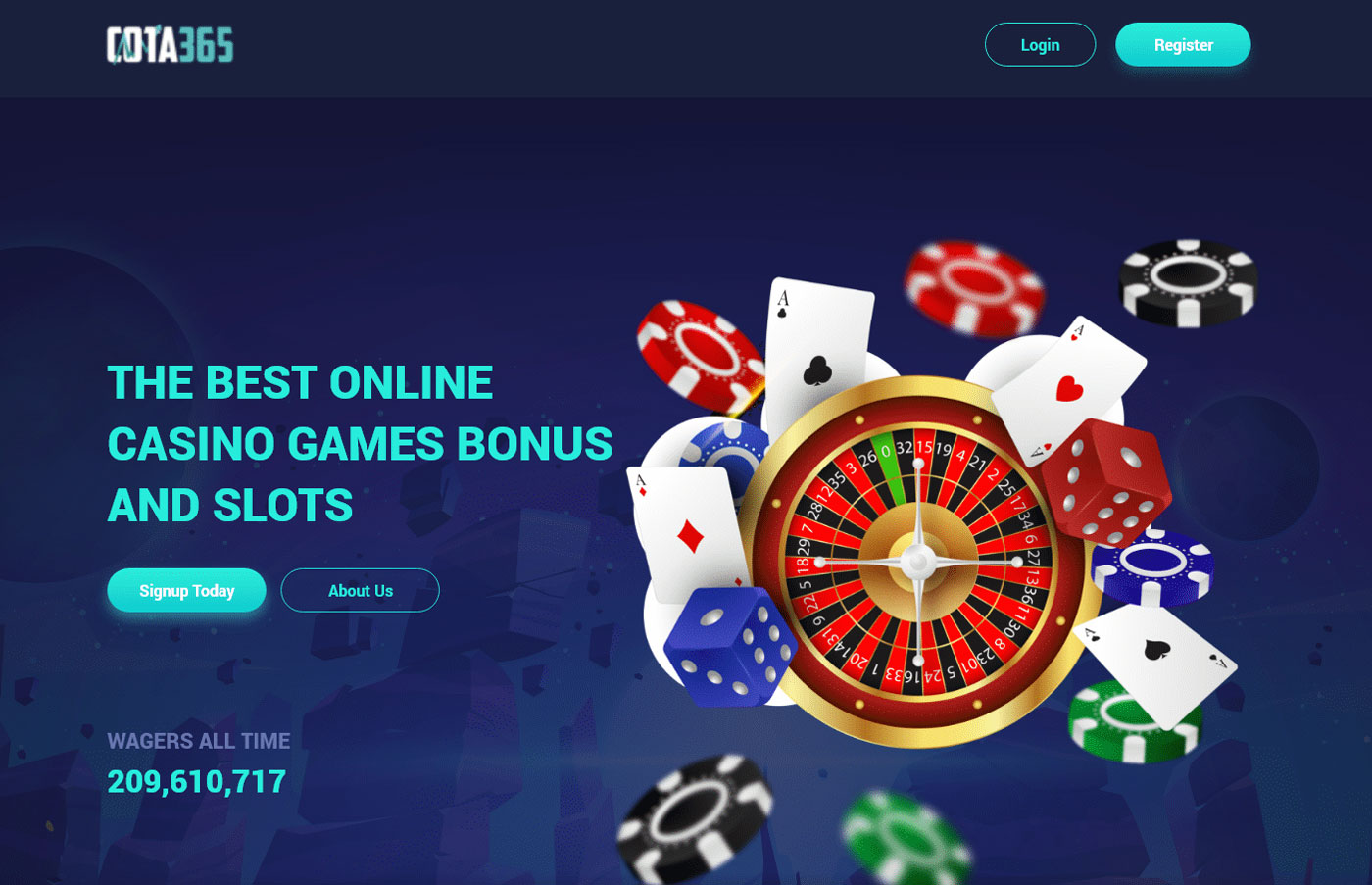 All of these examples have bright and unique designs. However, there are some important similarities, such as bonuses for users and visible persuasive CTA buttons: "Join here", "Play now", and "Signup today".
Prelanders
Now it is time to look at some prelanders examples. When searching for landings and prelanders online or preparing your own from scratch you can unleash your full creative potential. Despite such freedom of choice, some prelander types work better when it comes to casino offers.
1) Spinning wheel with bonuses for new players: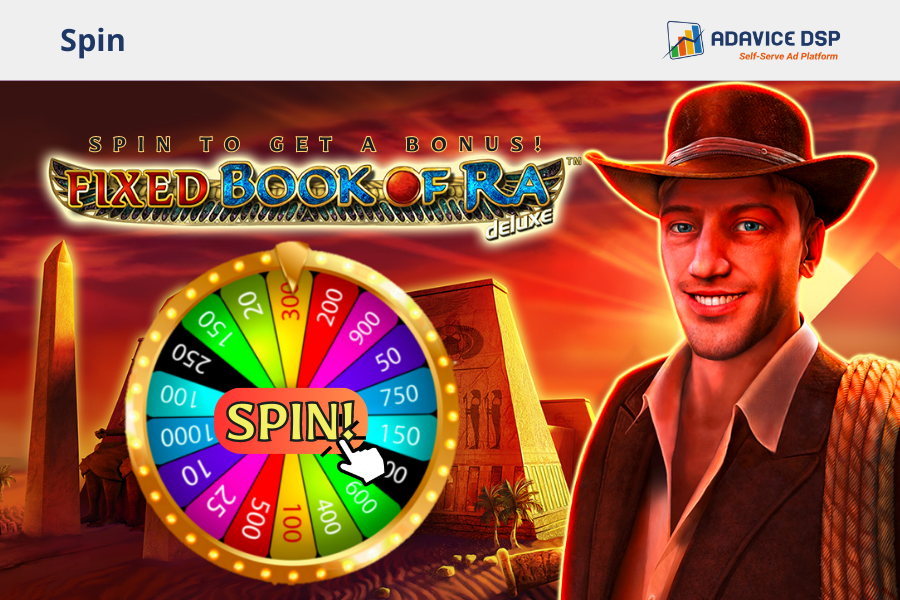 2) A pop-up with bonuses and an attractive CTA button:
3) Various slot games to keep the users in the funnel and entertain them: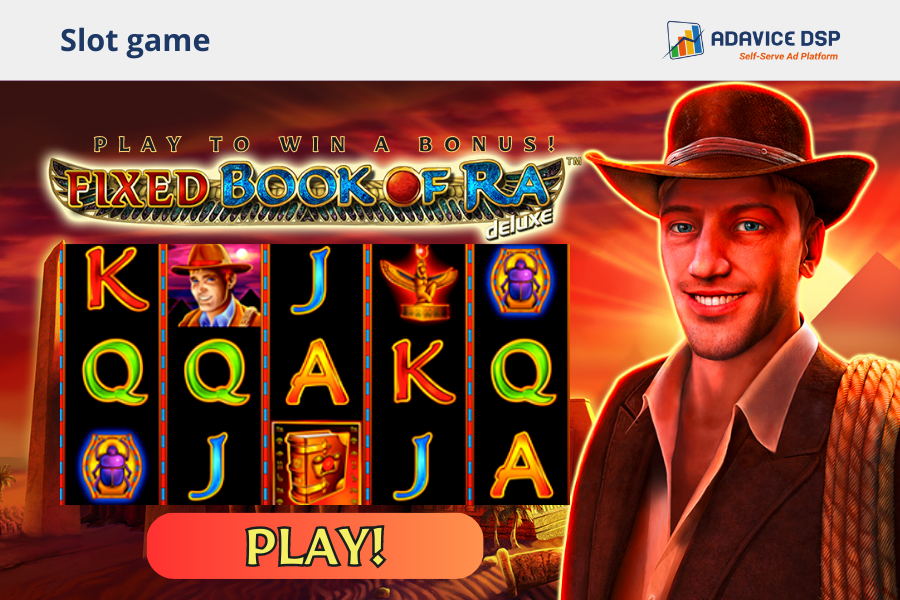 Creatives
Prepare the creatives for your gambling campaign with us! We will touch upon casino push ads and the most essential criteria for testing them.
Now, what does it take for a successful casino push ad?
- Big, attractive main picture: monetary prizes in local currency and pics of lucky winners will make users relate to your content!
- Witty texts: urgent messages, bonuses, and intriguing winning stories never fail to attract casino players. Use texts like "It is your chance!", "10 people from your city earned 100$ on…", "Win the jackpot", and many more!
- Emojis: bright emojis always catch users' attention, and they are a must when promoting casino campaigns.
PRO TIP: Test push creatives in packs of a minimum of 5 ads. By doing so, you will clearly see the performance results, eliminate the worst and proceed to test the ads with the highest CR.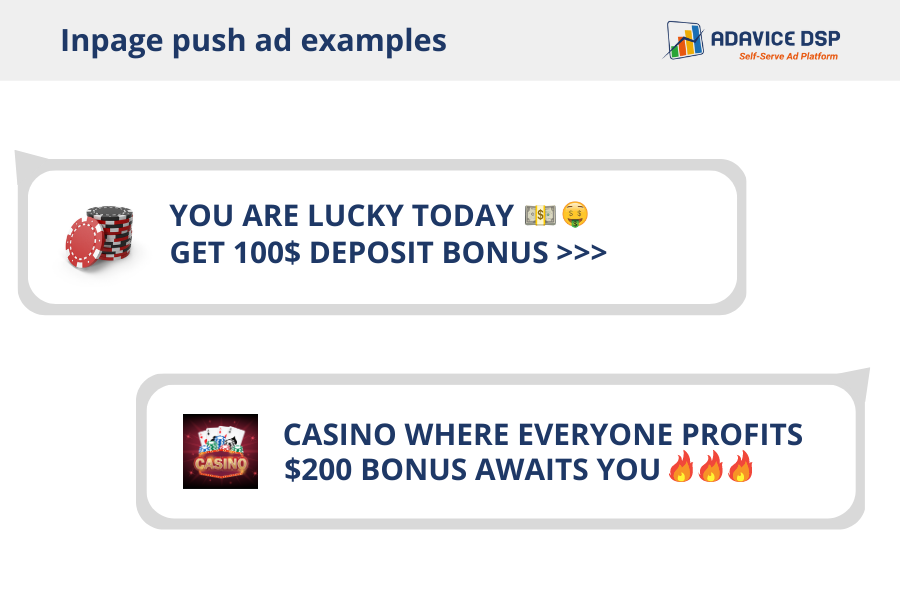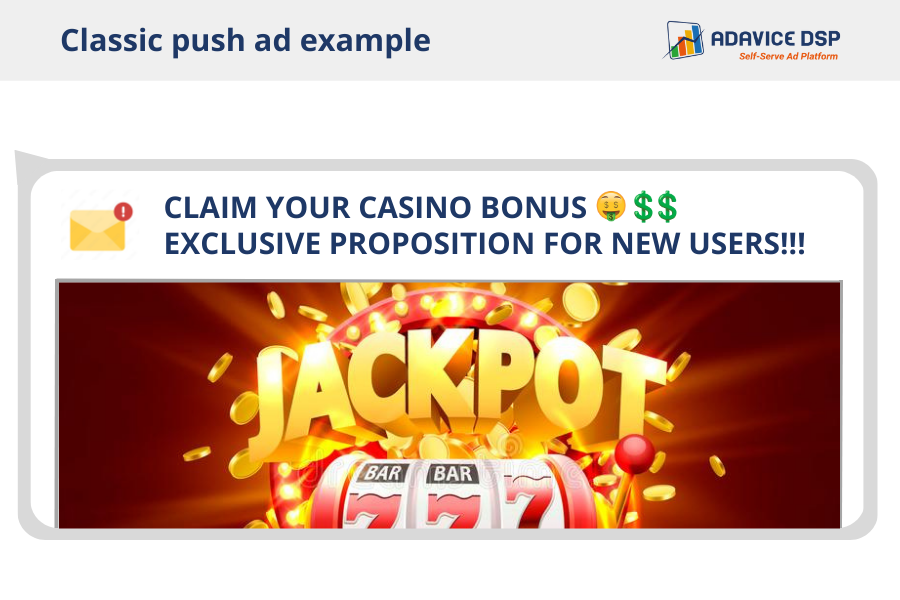 Read more about preparing creatives in our Blog!
Targeting
Adavice DSP provides all fellow affiliates with top-quality traffic and advanced settings and optimization tools. Learn more about our cool features like auto-optimization in the Blog's Help Station.
Launch casino campaign on Adavice DSP with:
- classic push
- inpage push
- popunder
PRO TIP: You are free to test all of the ad types provided by Adavice DSP. Our professional Team advises starting with push ads as they are easy to set up and you'll have room to test all the creative approaches up your sleeve ;)
GEO tips
Check out the recommended GEOs for launching gambling campaigns on Adavice DSP: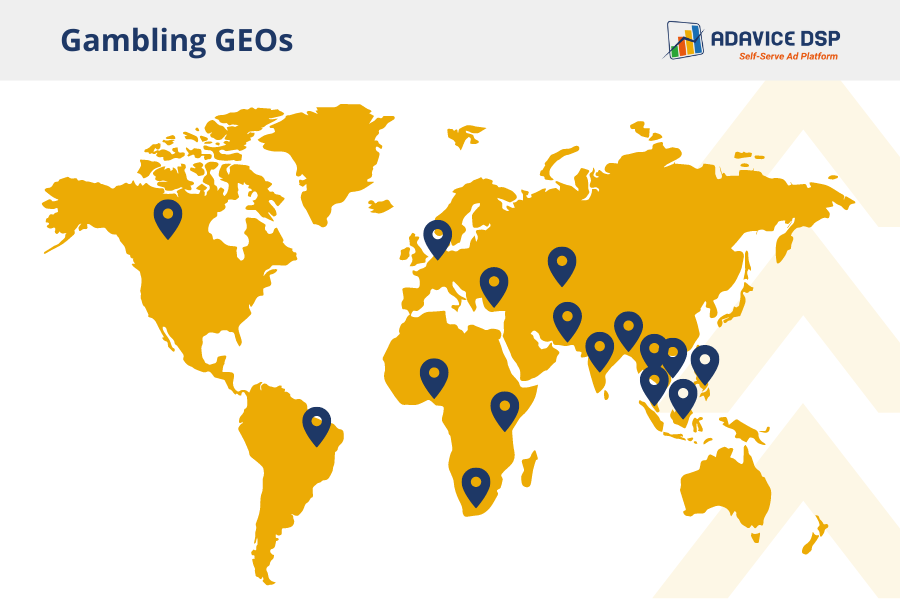 Based on recent April results, Adavice Team recommends running gambling in:
- Canada
- Brazil
- Germany
- Turkey
- Nigeria
- Tanzania
- South Africa
- Kazakhstan
- Pakistan
- India
- Bangladesh
- Thailand
- Vietnam
- Malaysia
- Indonesia
- Philippines
Don't hesitate to contact your personal Adavice DSP manager if you have questions about any other gambling campaign type.
Check more info on targeting and launching campaigns in our Blog!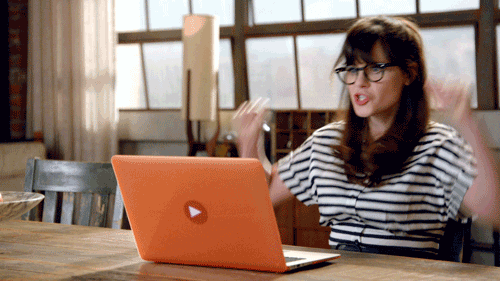 That's all of the gambling vertical for today! If you have more questions don't hesitate to contact us at sales@adavice.com :) We'll keep working to prepare the freshest affiliate news and trends for you!