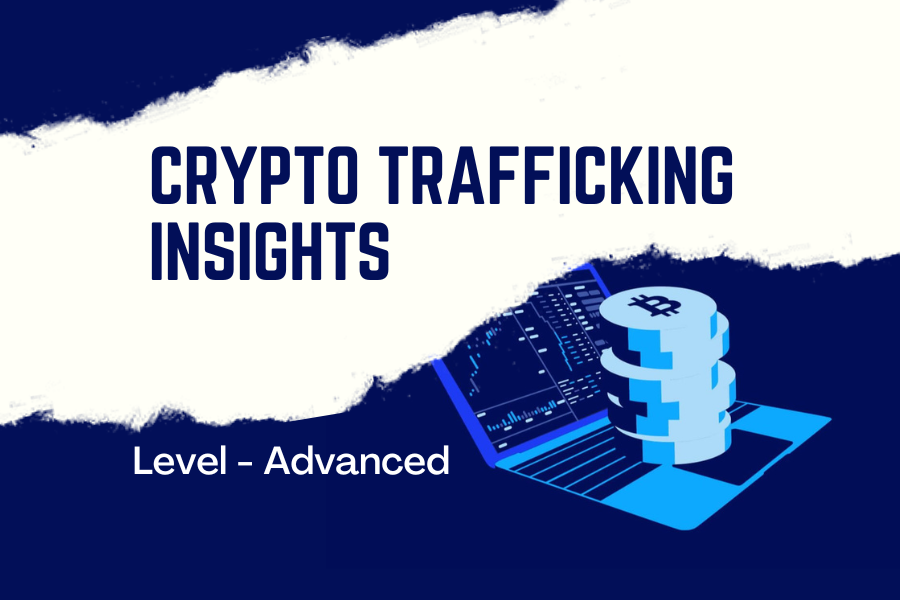 Success with Crypto Ads: Pro Guide to the Most Popular Vertical
Get advanced tips on the Crypto market, its tendencies and the best way to approach your audience.
Cryptocurrencies are gaining popularity within end mass market consumers globally. Led by Ethereum, Bitcoin and the world of NFTs, Cryptocurrencies are the biggest thing out there, catching fire in the media and becoming a legitimate buying/selling tool within Countries and end consumers.
MARKET TRENDS
According to recent surveys, nearly 1 out of every 4 Americans has an electronic wallet, and these figures (based on November 2021) are forecasted to triple and quadruple over a short period of time. Financial reports show Crypto market growth in regions like Africa, India, Asia, South America. The global cryptocurrency market is projected to grow up to $5 billion till 2030 (around $1.5 billion value in 2020).
Knowing its fluctuations, analysts still predict the rise of Bitcoin in 2022. The use of crypto currencies is expanding and will keep growing all over the world. It is very important to stay on track and use the market's trends for benefiting in this niche.
FOREX-CRYPTO AD TRACKING via ADAVICE DSP
As an advertiser, you will get exposed to mass visitor amounts on Adavice DSP, meaning the following:
Unlimited Crypto Traffic;
Remarketing;
10B Visitors Monthly;
Staying ahead of regulatory changes;
Build trust and loyalty with key audiences;
TIPS ON LAUNCHING
When running your campaign optimize your results to find the visitors converting on your ads. Our detailed performance reports along with GEO targeting customization are geared to provide you with the ability to fully monetize your campaign.
We strongly recommend setting up a tracking to pass conversions back to Adavice DSP. It will help you to optimize your campaigns in a more efficient way. Learn more about tracking and optimization here.
Best-Working Ad Types
Focus your campaigns on ad-types attracting the attention of the user, and make sure these ad types are cross compatible (highly visible on Mobile/Desktop/etc).
The ad types that work for your vertical are:
Classic push notifications
In-Page push (mobile: 300*250)
Pop-unders
Creative Insights
You would want to pay attention to the banners you use when running your campaign, a few good ideas would be:
Use main crypto currencies (Bitcoin and Ethereum);
Use NFT related images;
Use related terms such as 'trading' and 'currencies' to ensure the quality of the visitors you seek;
Bonuses on deposits, leverage and other trading incentives always work in your benefit!
Examples:
1) Classic push notifications:
2) Banner ads:
Successful Funnel
Think about your funnel. If the registration form is your goal, you would want to create the right funnel for your prospect. A long funnel is a great way to filter your traffic and choose the correct user. Keep in mind that when creating your landing pages you need to focus on both - attracting users to apply, and filtering out not relevant audiences.
Here are some examples:
1) Prelander: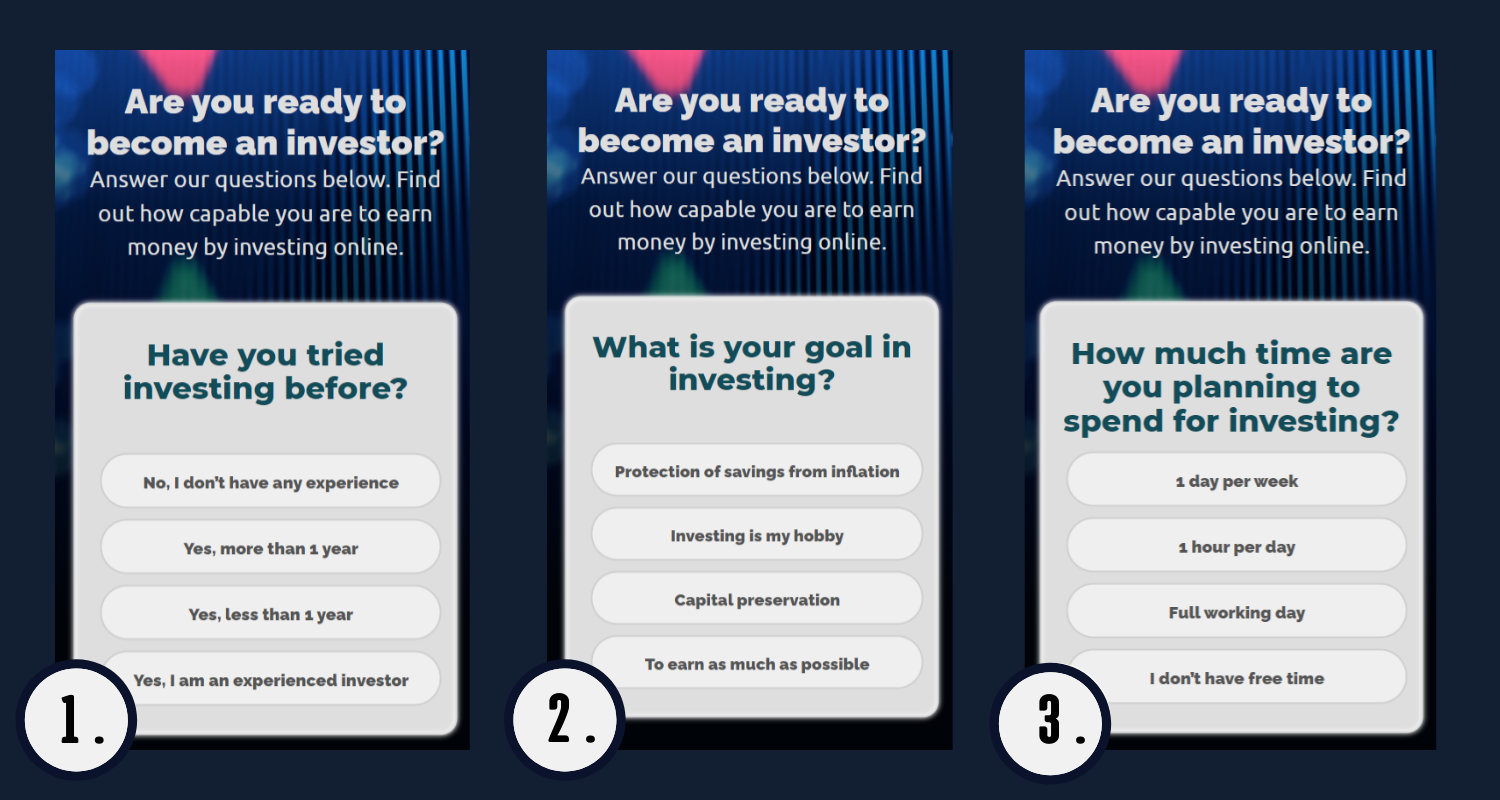 With the use of long-flow Prelander you are able to:
Prepare user for Crypto Trading offer;
Eliminate those who are not interested in Trading;
Filter users with the help of questions (Investing goals, experience etc).
2) Landing page: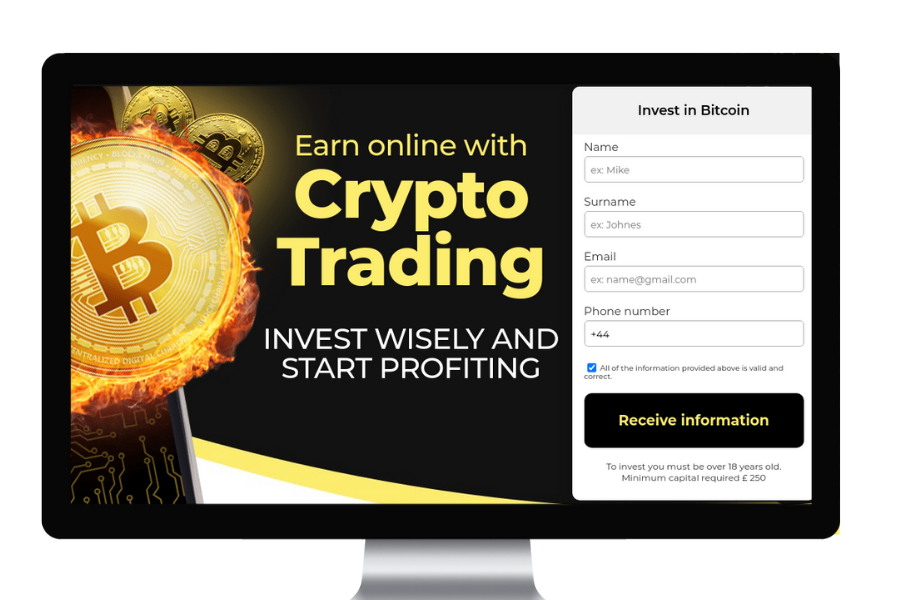 With a good informative Landing you are able to:
Get the most engaged and interested leads;
Get all necessary information that user is filling (email, contact details etc)
Get users who are ready to receive the call and understand what the product is about.
It's important to remember common struggles with lead quality in this industry. Take them into account when you are designing funnels and creatives for your Crypto campaign.
Main lead quality issues are:
High rate of no answer leads;
High rate of not interested leads;
Non local users (can be crucial for some companies);
Language barriers in multi-language countries.
Before you launch the campaign make sure you think through these points. It is also important to check demographics, economics and social specifications of the country and appeal to that in your advertising campaigns. This information will help you to build a smart campaign and creative strategies!
We are happy to support you! Share your successful Crypto promotion results with Adavice DSP manager or at support@adavice.com and receive a treat from our team.