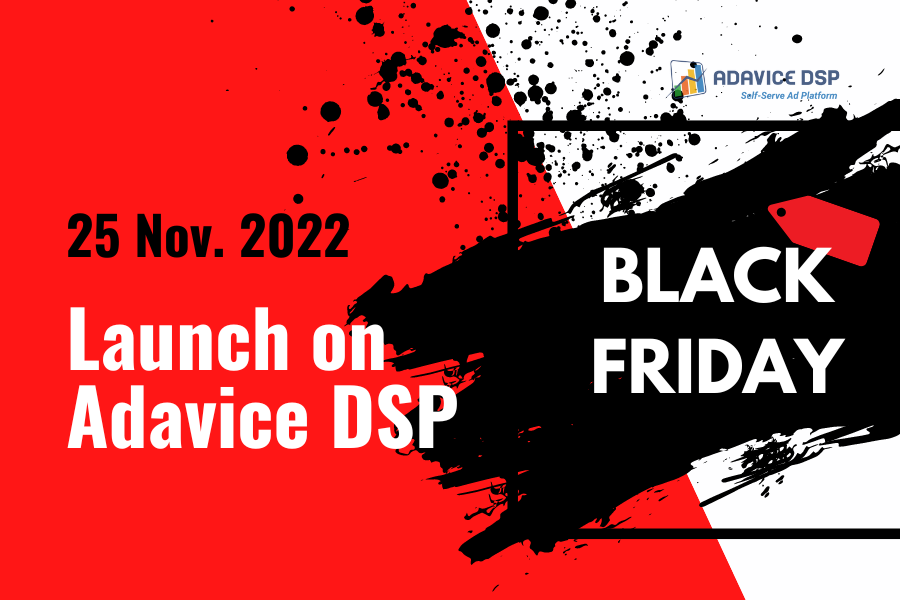 Black Friday in a Nutshell: Best 5 Affiliate Tips Collected
Get ready for Black Friday 2022! Prepare your offer and campaign beforehand with these easy follow-on steps.
Black Friday
It's this time of year again - Black Friday is coming on the 25th of November 2022! The event is still one of the most impressive online shopping promos.
Just look at these numbers from the US: in 2021 users spent almost $9 billion dollars during the Black Friday sales!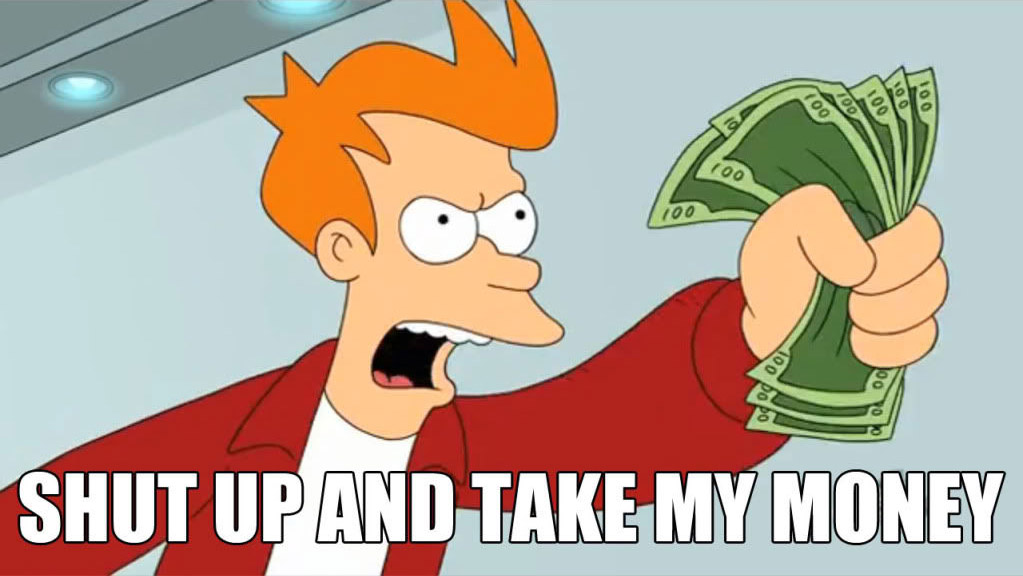 Of course, being in the affiliate market, we won't lose this opportunity in November! Besides Black Friday, there are few other events you'd need to save in the launching calendar:
- Thanksgiving Day in the USA (Nov 24, 2022)
- Black Friday (Nov 25, 2022)
- Cyber Monday (Nov 28, 2022)

For all of our affiliate colleagues we've collected the easy checklist before launching the Black Friday campaign in 2022!
Choosing the offer
After you've marked the day X in your calendar, you have to find the right offer.
Go over the available ad networks and don't hesitate to ask your Adavice DSP contact manager to get advice!
Here is a checklist of a good Black Friday offer to look for:
1) Colors and design related to Black Friday
2) Big and visible promo text
3) Device orientation - if possible find an offer with both mobile and desktop orientation and to test them separately as the results may differ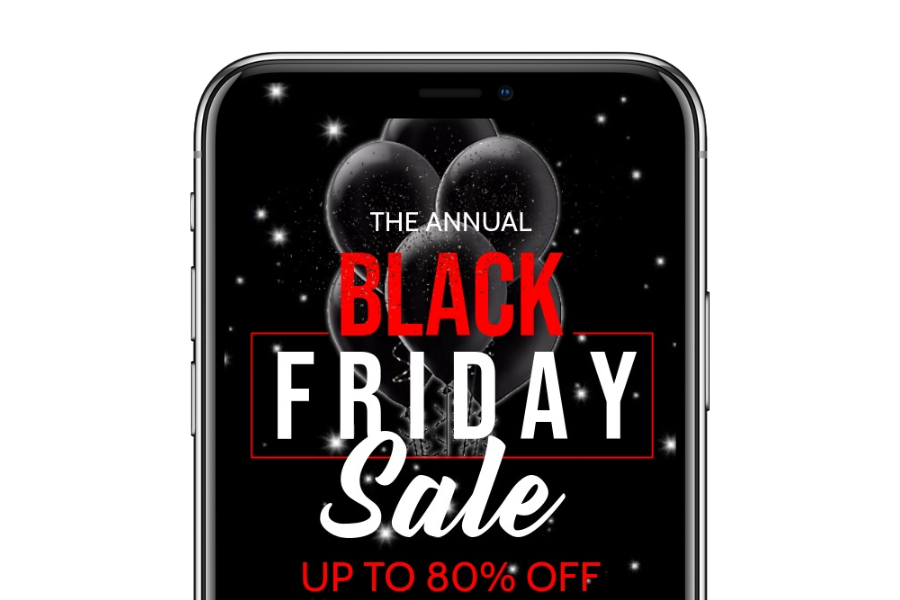 Easy flow
The second important thing to check is the flow of the offer. It shouldn't be difficult and must be attractive from the very first second! As the competition will be high, your offer should give off quality and advantage for the user:
- don't use long registration forms
- no questionnaires
- visible CTA buttons

Let the deal be crystal clear to the customer and the flow be completed in less than 3 minutes.
Here are some good flow examples for inspiration: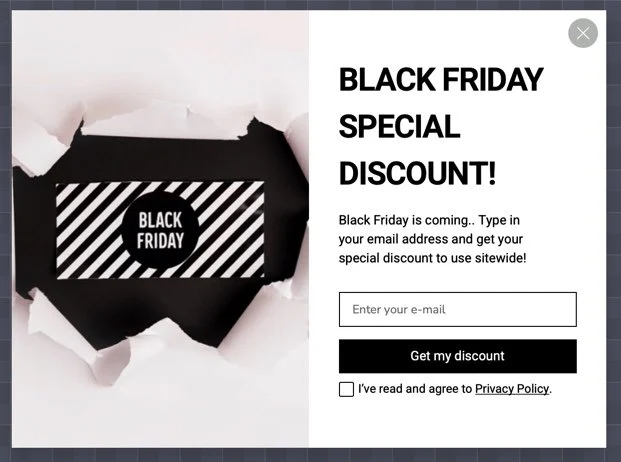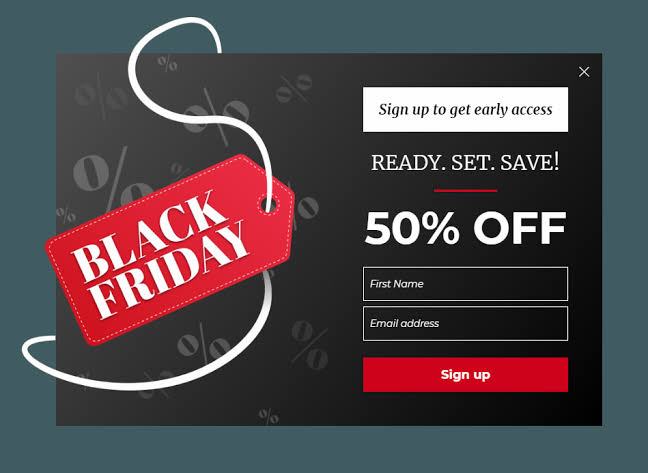 Use a maximum of 1-2 registration fields for user's time saving and attract with vibrant and animated buttons!
Audience and settings
After choosing the offer, remember to check your settings to match with the target audience. If you've decided to launch in a specific country, we advise you to search the web for the recent trends or the last Black Friday event and know what to focus on.
Keep in mind to check these settings:
- timezone and timetable matching the geo
- correct language in offer and creatives
- text orientation and readability

To see more tips on campaign's settings check out our Blog's FAQ.
The urgency factor
Another great element to use in Black Friday offers is the element of urgency. Try to look for the offers with timers, special texts ("This is your last chance", "You have 15 min left" etc) or buzzing arrows and other attention engaging designs: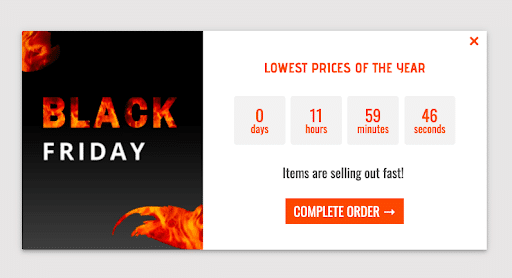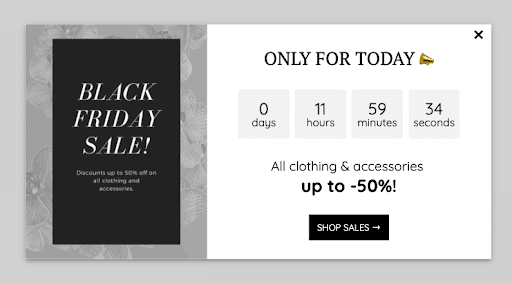 Push creatives
Lastly, if you've decided to run a push campaign during Black Friday event, you might be wondering what kind of creatives you should choose.
From one side, push ads may cause a bigger amount of work when setting up the campaign. In contrast, customers can relate to a more "personalized" promotion when receiving a message either on the phone or on the web-page.
1) Draw attention: use power words such as "Sale", "Promotion", "-50%"
2) Emphasize urgency: remind that Black Friday is a 1-day chance with texts "Last chance", "Don't miss"
3) Use emojis: the push message should be attractive and emotional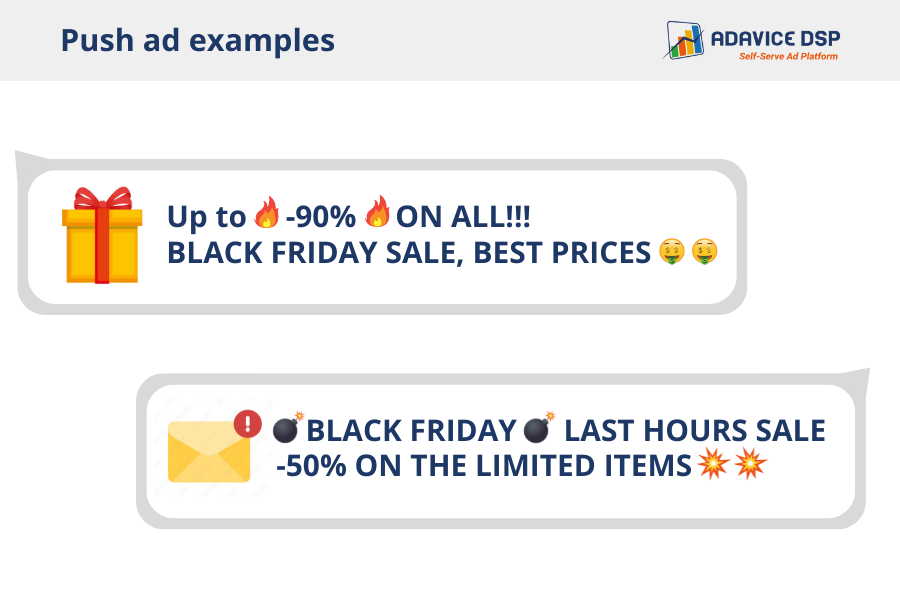 Make sure your push ad texts match with the offer promotion, so that it won't confuse the potential lead.
See more information on preparing a push campaign in our Blog!
Summing up the important things to check for the upcoming Black Friday 2022 campaign:
1) Choose the offers beforehand: check the designs and device orientation
2) Select the easiest and fastest user flow offers
3) Choose the settings (geo, language, time target)
4) Add up the urgency designs, texts
5) Remember to match the ad creatives with the promoting offer

We hope this year's Black Friday will be even more profitable for all of our affiliate friends out there ;)
Receive 5% more! How to receive Black Friday 5% bonus:
Be signed up at Adavice DSP as an advertiser
Make a second (min $200) deposit untill November 29.
Tell promocode "BLACKFRIDAY2022" to your Adavice DSP manager
Receive 5% Bonus from your deposited amount
As always, Adavice DSP Team will continue providing the latest trends and solutions for your campaigns! Waiting for your feedback and questions at support@adavice.com!