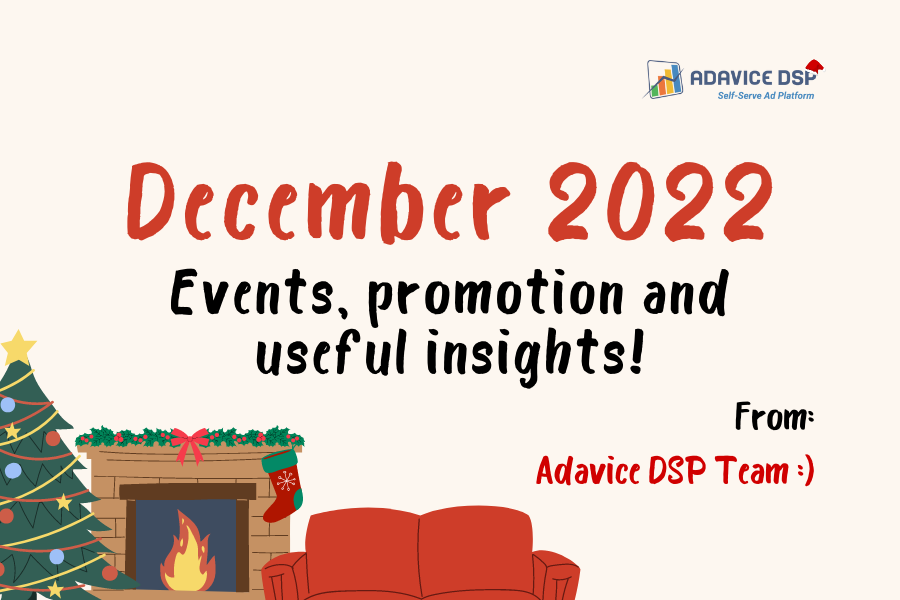 Winter Holidays: Find Out How to Launch Successfully During the Merry Season
What to focus on during this December 2022 holiday season: offers, notification texts and settings.
Winter holidays 2022
Do you hear Mariah Carey singing in every store? It is time to prepare the jolly presents for the upcoming holidays! The best season of the year is here! 🎁⭐😊🎆
It is not only the most awaited season for everyone, from kids to grown-ups, it is also one of the most saturated periods for affiliate marketers!
Let's see what events you shouldn't miss out on this winter: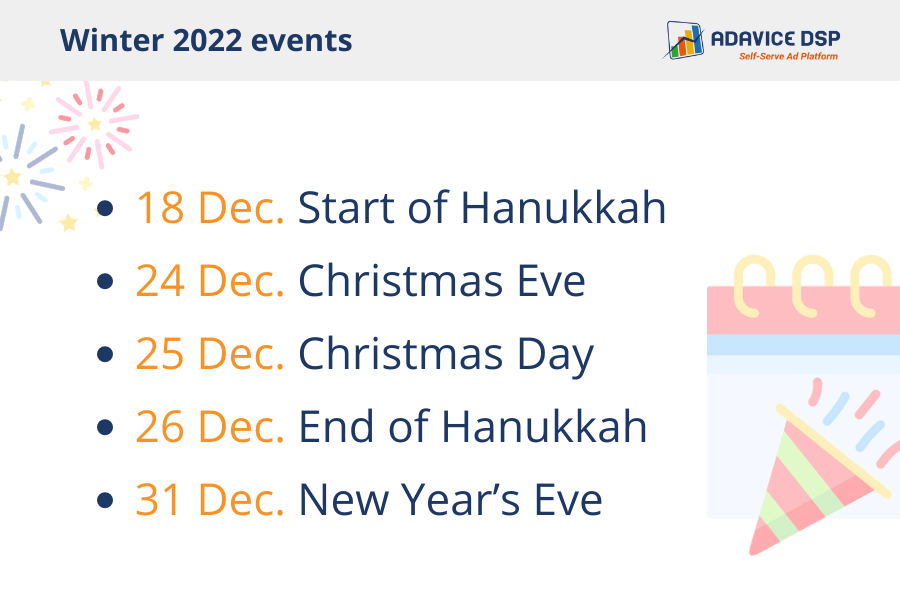 The month of December is packed with amazing e-marketing opportunities, so we advise you to prepare the campaigns beforehand and get ready for the long-month run ;)
We've gathered all the info necessary to know before launching a campaign this holiday season. Let's keep warm with these hottest tips from Adavice DSP experts!
The holiday offer
Choosing the right offer is always a big question for affiliates. What is important to pay attention to when searching for it? What designs shouldn't be included?
As today's theme is winter holidays we'd like you to focus on:
1) Offer's design
- Find the offer matching with the particular holiday that you've selected, with certain elements and animations included! Colors and brightness are the keys to the lead's heart. The landing should attract and remind of the holiday with additional pictures, GIFs and other elements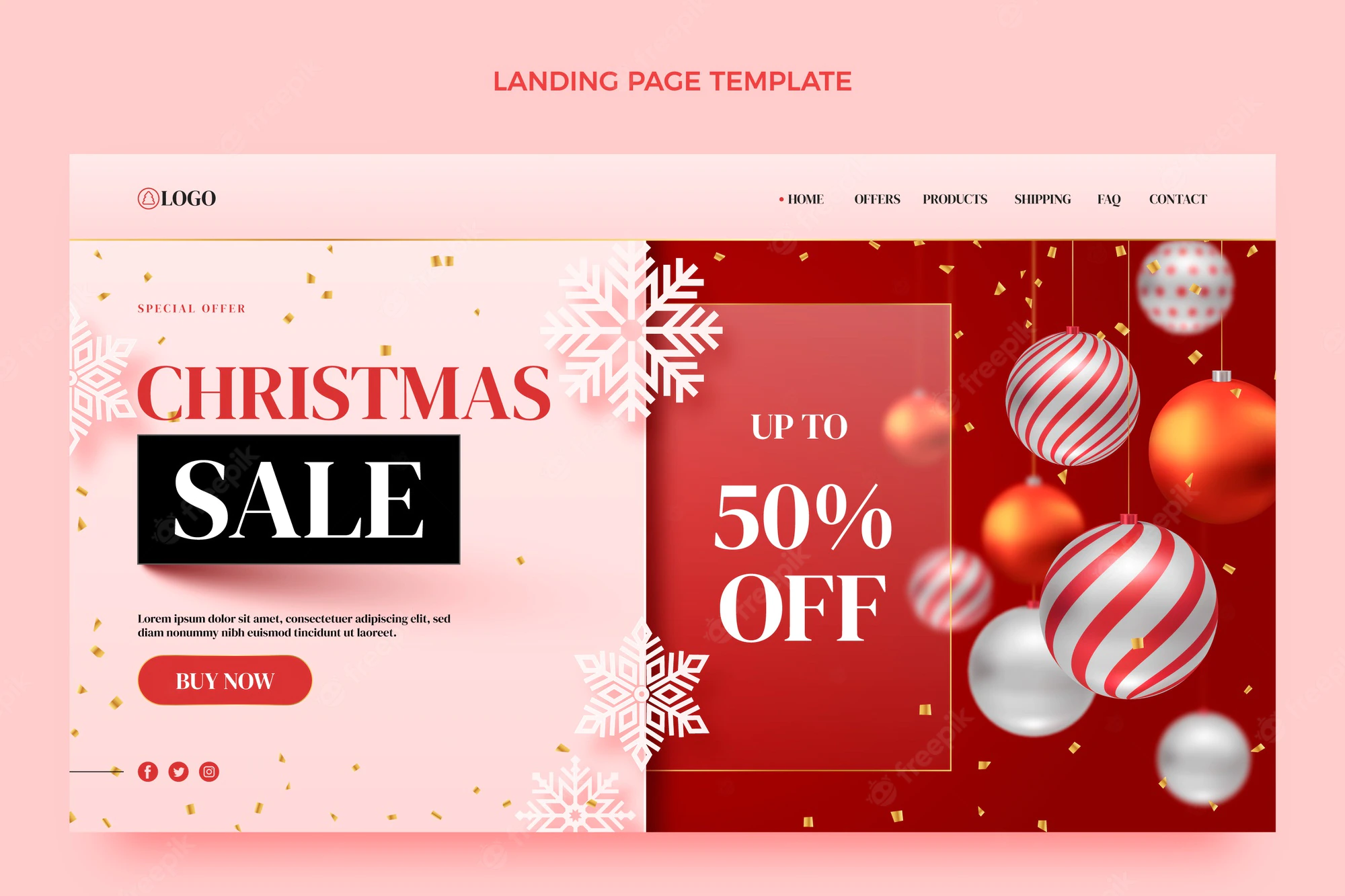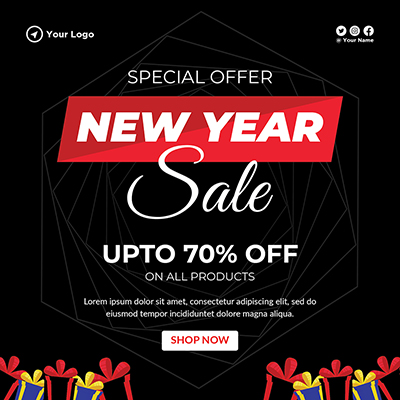 2) Pop-ups and animations
- Animation additionally improves your landing and attracts the customers with movements and buzzing elements. It is good to use power words and phrases: promotion details, time of the promotion and visible CTAs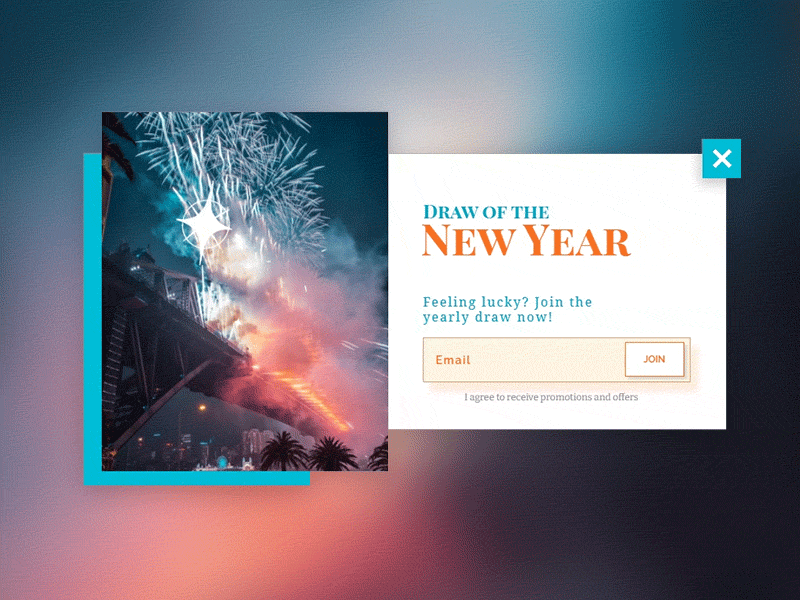 3) Offer with a spice ☕
- Don't forget about the interesting offers that make the user's experience unforgettable. Use all of your creativity to add the sprinkles on top of your design! Among all-time users favorite offers you can find scratch cards, timers, spins and many more in winter designs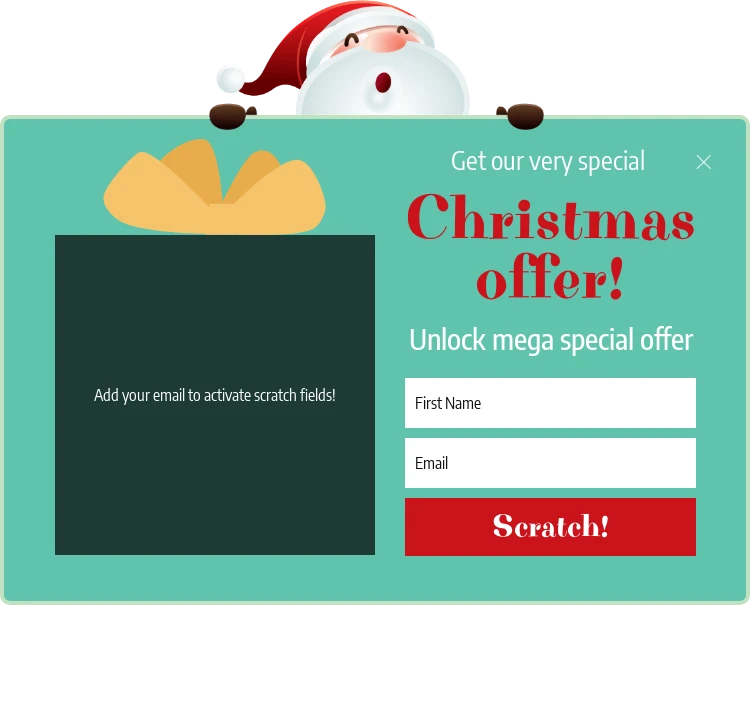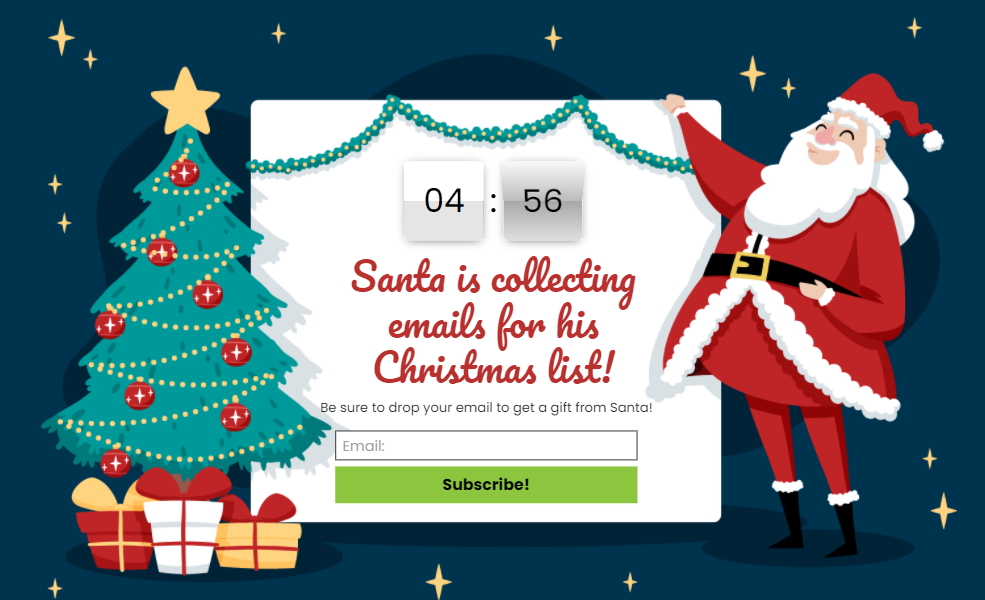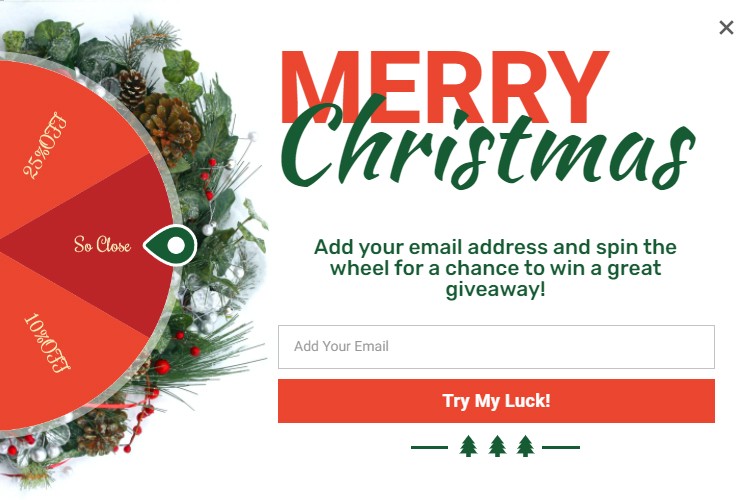 Push notifications
As much as we love pop-unders for their simplicity, sometimes it is better to use a more "heartfelt" approach. The more personalized push notifications can warm your customer's hearts this December and make them feel more connected to the ad.
Find out about Adavice DSP push types and campaign creation in the Blog:
1) Classic push ads
2) Inpage push ads
3) FAQ & campaign creating guide

Many things should be considered when it comes to winter holidays' push notifications:
1) The message is important: use promotion texts of your offer, sale's information etc
2) Use emojis: emoticons are a must, especially during the jolliest season of the year! 🎄🥂🎊
3) High quality banners and icons: don't forget that bad resolution seems unprofessional and scares the potential leads away. Check the quality and make sure the pictures correspond to the offer's content!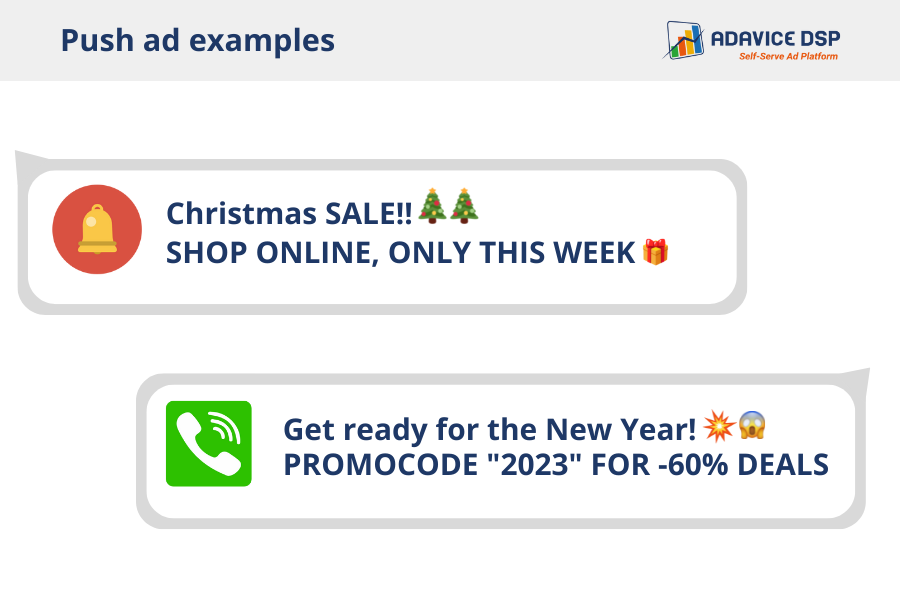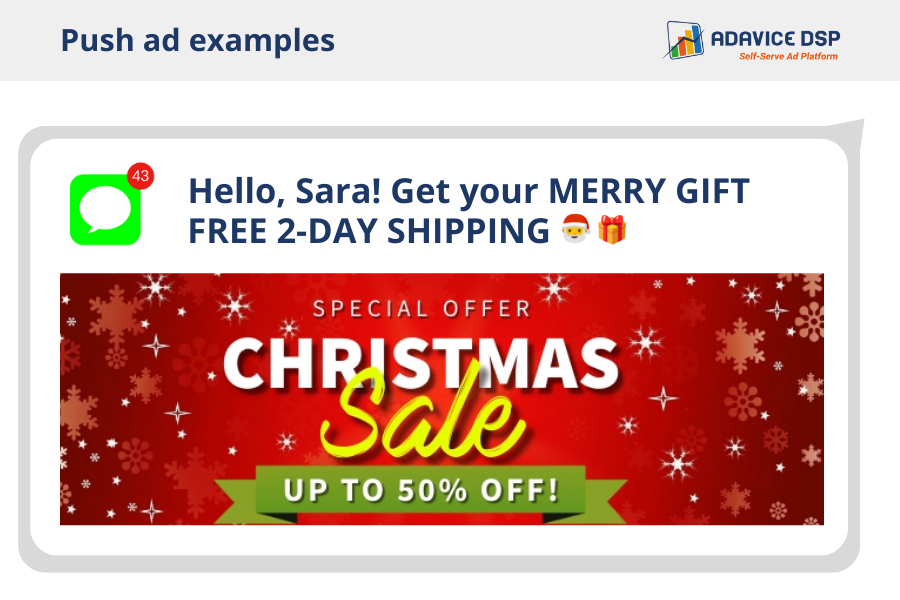 Campaign settings
Adavice DSP gives an opportunity to really dive in with the campaign's creation. We are giving various targeting options for you to choose from: diverse ad types, sources and other features. Our specific tools would not let you worry about the campaign for the whole holiday period!
For your convenience Adavice DSP offers:
- campaign schedule setting (time/day targeting)
- daily budget limit (we recommend starting from 25$/day and higher!)
- CPA optimization (contact your Adavice DSP manager to find out how to use it)
- geo and vertical whitelists (contact your manager to get the recent sources or start with Premium sources right away)
Before creating the new campaign check our Blog's FAQ for an easier process ;)
The pro checklist before launching:
1) Check the campaign's schedule (days and time of running, you have an option to limit them!)
2) Set a daily budget if needed
3) Choose the appropriate sources
We are wishing all of our friends and partners a great end of 2022! Adavice DSP Team keeps working to provide you with the best traffic and top-tier insights from the industry.
Stay tuned for the upcoming 2023 content from our experts, share your experience and successful results with us at support@adavice.com!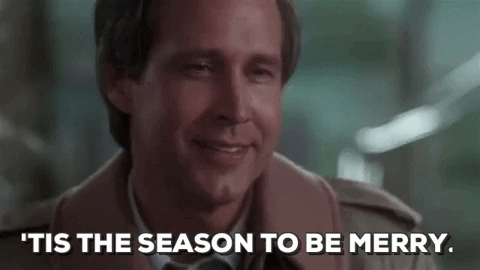 Happy holidays!
XOXO
Adavice DSP Team ❤️